Modeler For Odoo
code genertor and modeler for odoo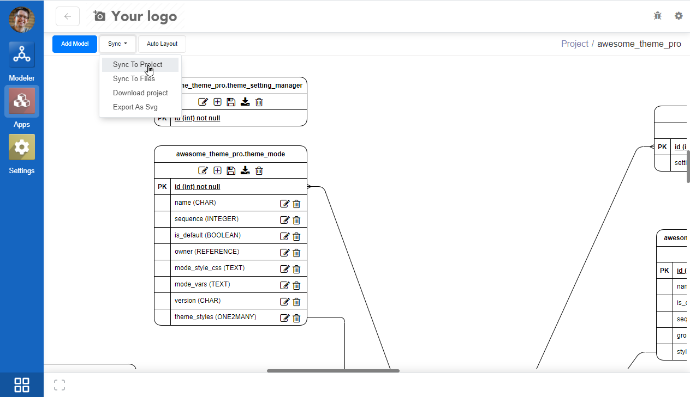 Load Exists Project From Local Project
This modeler has the ability to load exits project project info. click the button to get more information.
Sync Model To Local Files
This modeler can sync model to local file, and not change the old file structure. it will analyse the file dependecies, auto link the file to manifest.